Strings and Opera Stars Open Michael Palm Series
Four of the world's most gifted string artists and four of the Metropolitan Opera's brightest talents filled a NewYork City loft with captivating music in two awe-inspiring concerts this winter to open the 2015-2016 Michael Palm Series for Classical Action, a program of Broadway Cares/Equity Fights AIDS.
The Takács Quartet, hailed for their supreme artistry, expressive depth and technical refinement, started the season November 20 with an exhilarating program featuring the works of composers Joseph Haydn and Antonín Dvořák.
The Takács, the only string quartet to be inducted into Gramophone's first Hall of Fame, performed in their first Classical Action house concert since in 2005. Their welcome return to the series after a 10-year absence was met with thunderous applause and a prolonged standing ovation.
The series continued February 27 with a stellar quartet of Metropolitan Opera vocalists: soprano Anita Hartig, bass-baritones Luca Pisaroni and Adam Platchetka and tenor Matthew Polenzani. The artists treated the sold-out audience to a special 90-minute recital with several thrilling pieces, beautifully accompanied by pianist Howard Watkins, assistant conductor at the Met.


Pisaroni, who invited the evening's singers to join him for the concert, was both a marvelous host to his fellow artists and an exemplary performer in his own right. His voice, dark-hued and sensuous, is easy to listen to in the best sense. His phrasing was supple and original. Hearing Italian patter come so easily and stylishly from his mouth brought great joy to the applauding audience.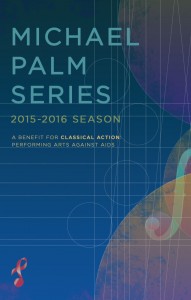 Born in Romania, Hartig wrapped her voice and entire being around Puccini's signature aria, "Musetta's Waltz" from La Bohème. Hartig's voice is sizable and brilliant – a sound that would easily fill the Met – and she was particularly touching in her Romanian song "Muzica," from the opera Valurile Dunarii. Polenzani was both touching and elegant in Mozart's "Dalla sua pace" and represented the throb (and heartthrob) of a true Italian tenor in his Verdi and Neapolitan songs.
Perhaps the biggest surprise of the evening was Platchetka, who stepped in at the last minute for an ailing Mariusz Kwiecień, and learned his lyrics overnight. Polenzani and Platchetka electrified the audience with one of the best-loved duets in the operatic canon, "Au fond du temple saint" from The Pearl Fishers. The encore, "Là ci darem la mano" from Don Giovanni, was sung by a trio of three Don Giovannis, vying for Zerlina (fittingly played by Hartig). In honor of Platchetka's beyond-the-call-of-duty appearance, his Don Giovanni got to spirit away Zerlina at the end of the piece.
The Michael Palm Series is generously underwritten by the Michael Palm Foundation and is sponsored by United Airlines.
Back to Top