Classical Action:
Performing Arts Against AIDS
A Program of Broadway Cares/Equity Fights AIDS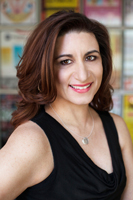 Denise Roberts Hurlin
Founding Director
Denise Roberts Hurlin's career has taken her down several diverse paths after graduating in 1984 with a BFA in Dance from the Conservatory of Dance at Purchase College. As a dancer, she was a founding member of Parsons Dance in 1987 and has set David Parson's work on the Purchase Dance Corps and Netherlands Dans Theater. She performed for six years with the Paul Taylor Dance Company, where she danced the leads in such Taylor classics as Aureole, Big Bertha, Sunset and Company B, and was featured in the PBS/WNET Dance in America special Speaking in Tongues. In 1991, Denise and fellow Paul Taylor dancer Hernando Cortez co-founded Dancers Responding to AIDS as a vehicle to help so many of their friends and fellow dancers who had become ill. Denise remains in her role as founding director, leading the program's efforts to continue providing a safety net for the dance community. Denise also is an inaugural member of the advisory council for The Dancers' Resource, a program of The Actors Fund founded by Bebe Neuwirth. She is married to Broadway Cares Production Manager Nathan Hurlin. They are the proud parents of Catherine and Henry Hurlin.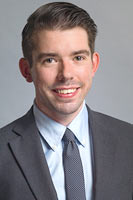 Knox Martin
Development Officer
Knox Martin joined Dancers Responding to AIDS after working for four years in nonprofit fundraising, most recently as director of development at the Brooklyn Music School. Martin graduated from the University of South Carolina in 2014, where he completed an intensive study on millennial giving and the arts sector. He champions using fundraising and advocacy to ensure arts access for all while maintaining the vibrancy of the artistic community. In his spare time, Martin enjoys knitting, cooking and running.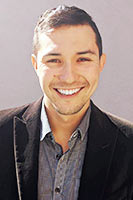 Adam Rei Siegel
Development and Communications Coordinator
Adam Rei Siegel brings dance management expertise to the Dancers Responding to AIDS team. While attending the University of Southern California's acclaimed Business Administration in Cinematic Arts program, he began working at the Los Angeles office of leading dance and choreography agency McDonald/Selznick Associates as a part-time agent assistant for the on-camera department. Upon graduation, he moved to the New York City office to oversee the theatrical and non-union commercial departments as a junior agent. He has worked as a performance coordinator for Hip Hop International, JLS Entertainment, Gratitude Migration Festival and Denmark's International Dance Academy as well as America's Best Dance Crew winners Poreotics, I.aM.mE, We Are Heroes and Super Cr3w. As a performer, he has competed nationally with Chaotic 3, Zeher and TFM. He is also an FDNY-licensed and insured fire dancer who performs at top nightlife venues and music festivals around the country.
Denise Roberts Hurlin photo by David Liddell
Back to Top