Classical Action:
Performing Arts Against AIDS
A Program of Broadway Cares/Equity Fights AIDS


Equity Fights AIDS was founded in October 1987 by the Council of Actors' Equity Association. Money raised through the efforts of Equity theatre companies across the country was specifically earmarked for The Actors Fund's AIDS Initiative.
Broadway Cares was founded in February 1988 by members of The Producers' Group. Money raised was earmarked to be awarded to AIDS service organizations nationwide, including Equity Fights AIDS.
In May 1992, Equity Fights AIDS and Broadway Cares merged to become Broadway Cares/Equity Fights AIDS. The Board of Trustees of this newly established not-for-profit fundraising organization assumed the missions of the previously separate organizations and continues to fund the social service work of The Actors Fund and to award grants three times a year to AIDS service organizations nationwide.
Unlike most other nonprofit, grant-making organizations, Broadway Cares/Equity Fights AIDS must raise every single dollar of our philanthropic budget every year in order to fulfill our mission. In turn, BC/EFA works hard to ensure that the money we raise is spent carefully and wisely on programs where these hard-earned funds can have the maximum possible impact.
---
Grant-Making By Year
2016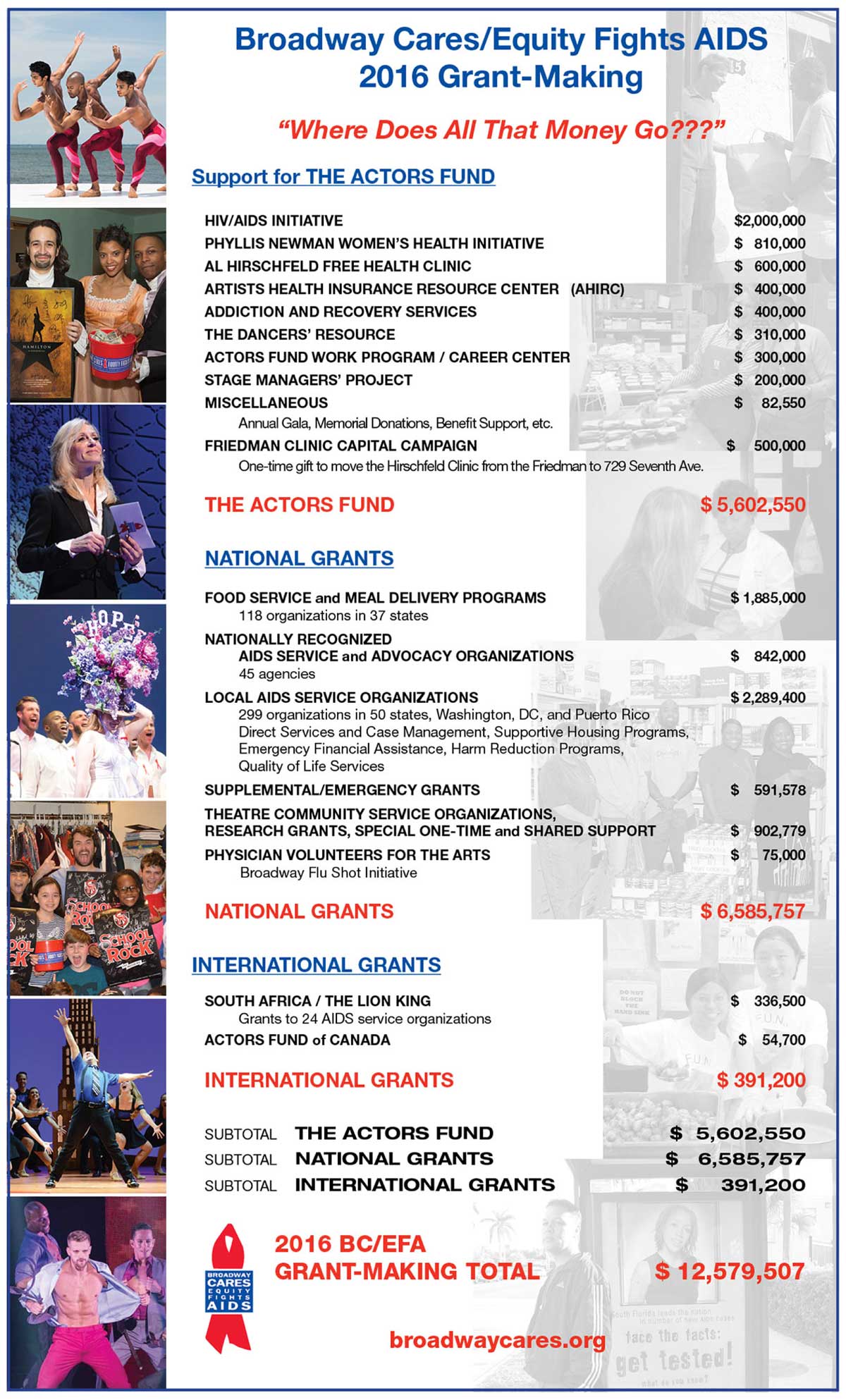 2015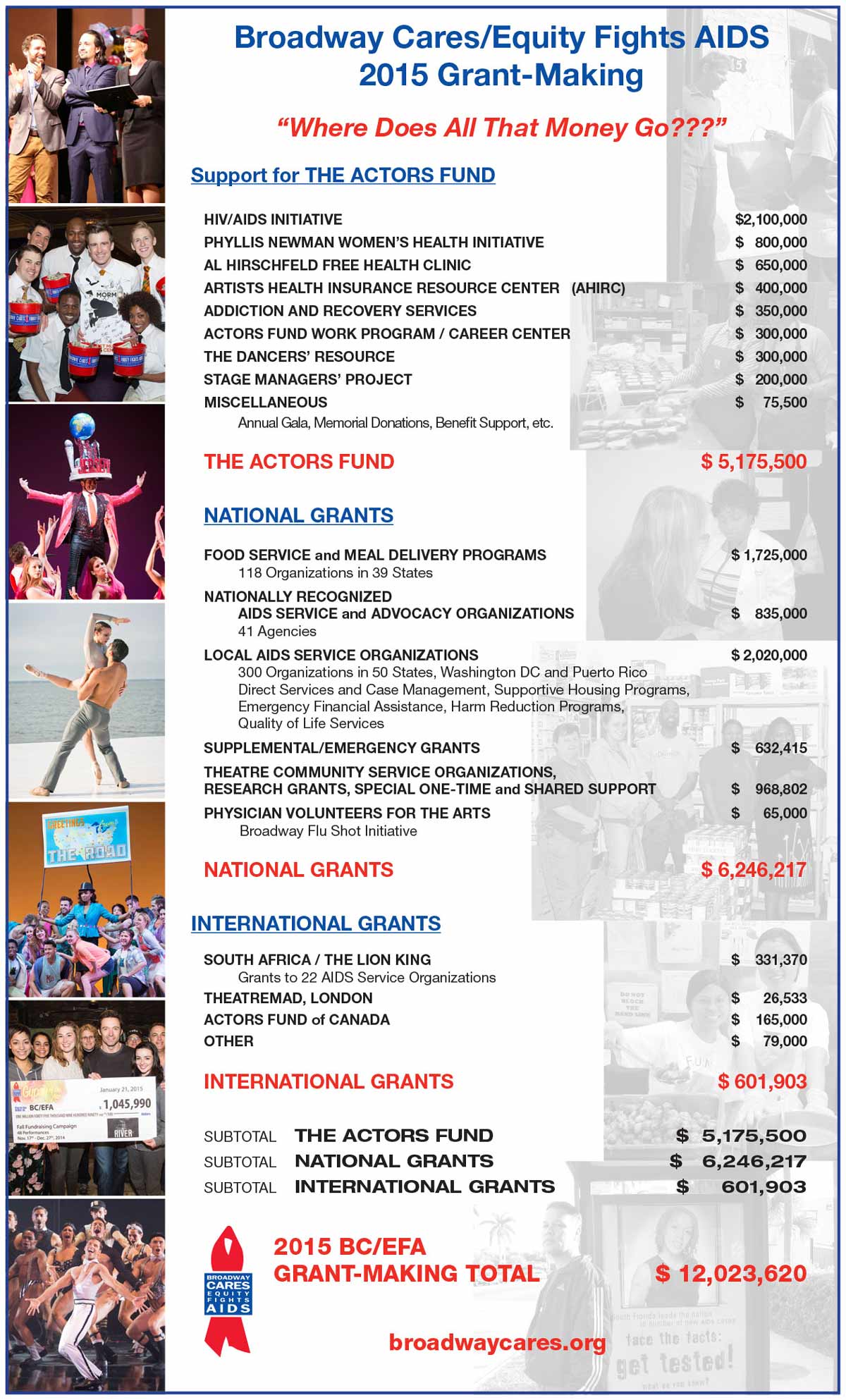 2014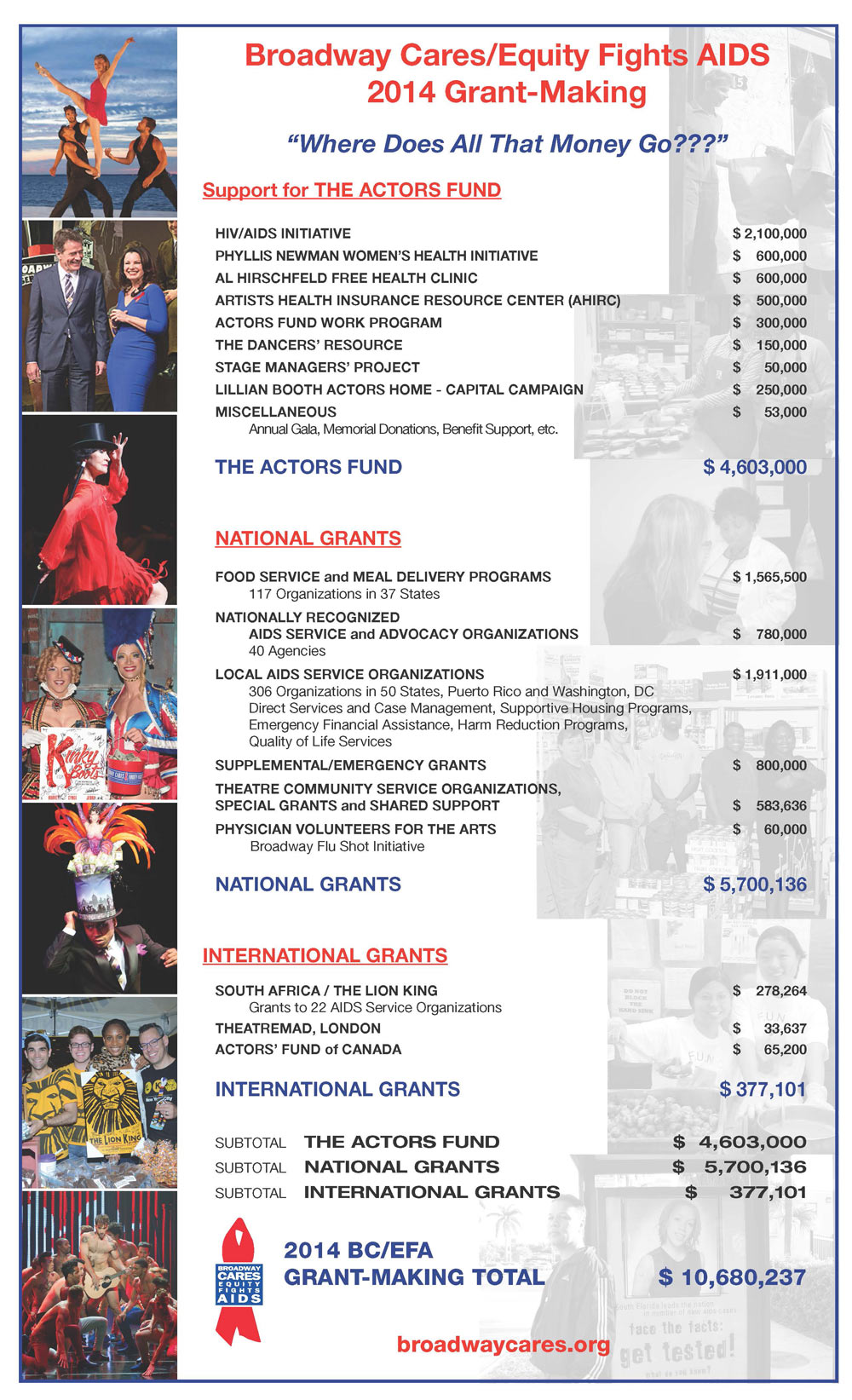 2013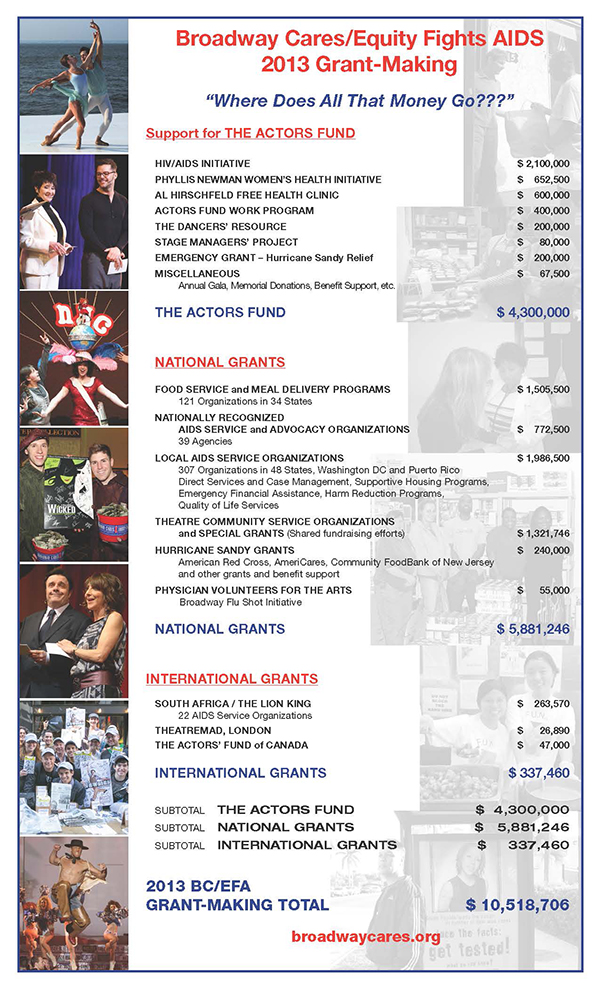 2012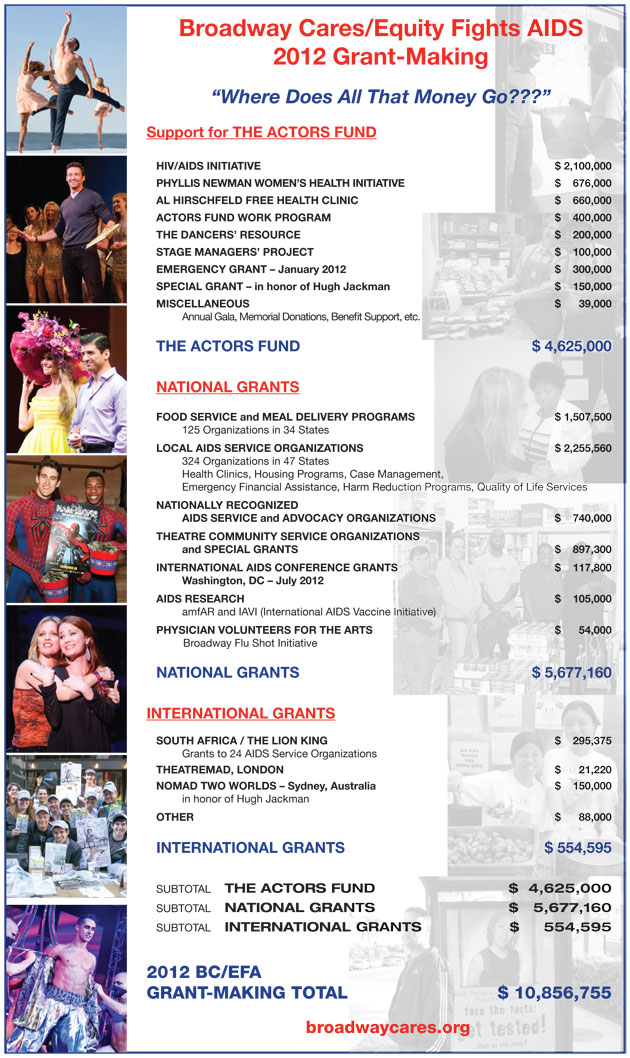 2011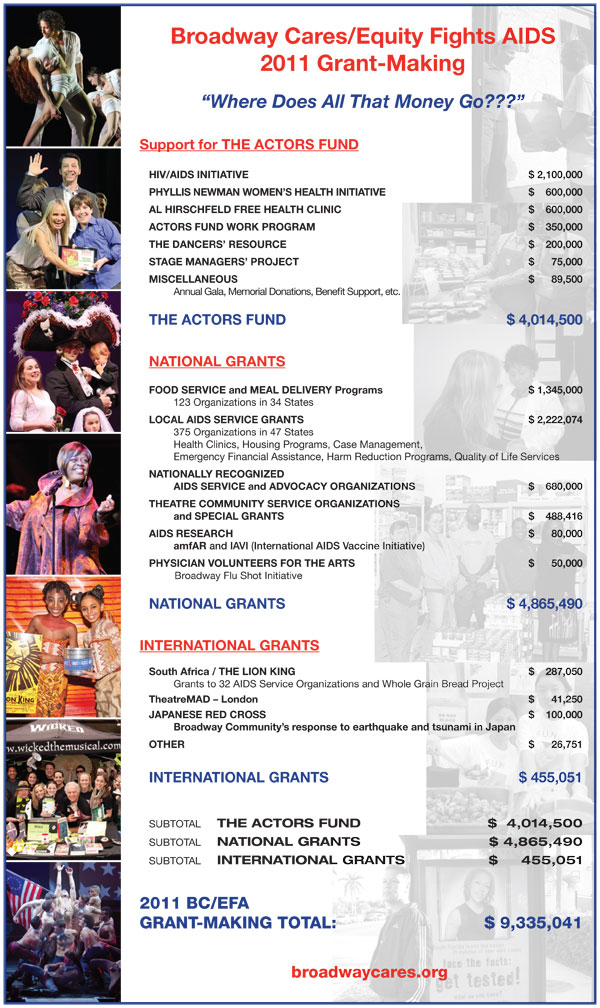 2010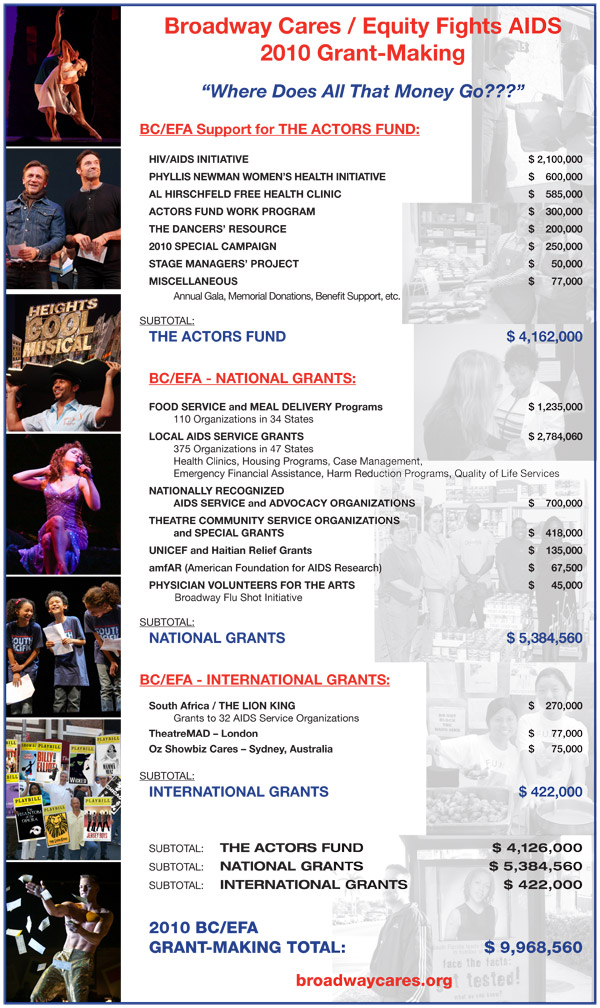 2009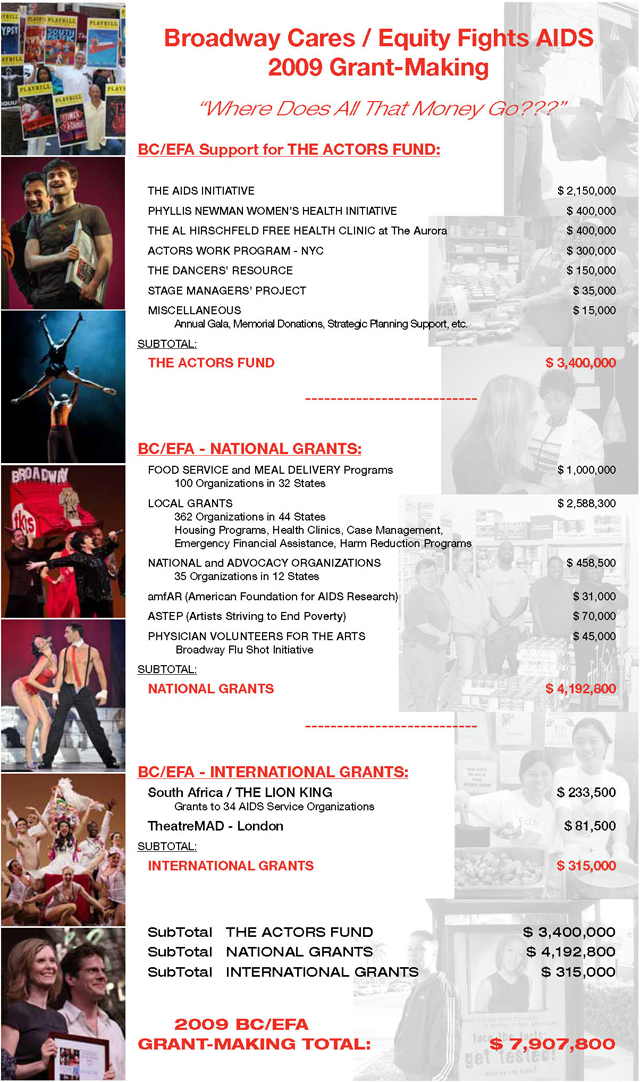 2008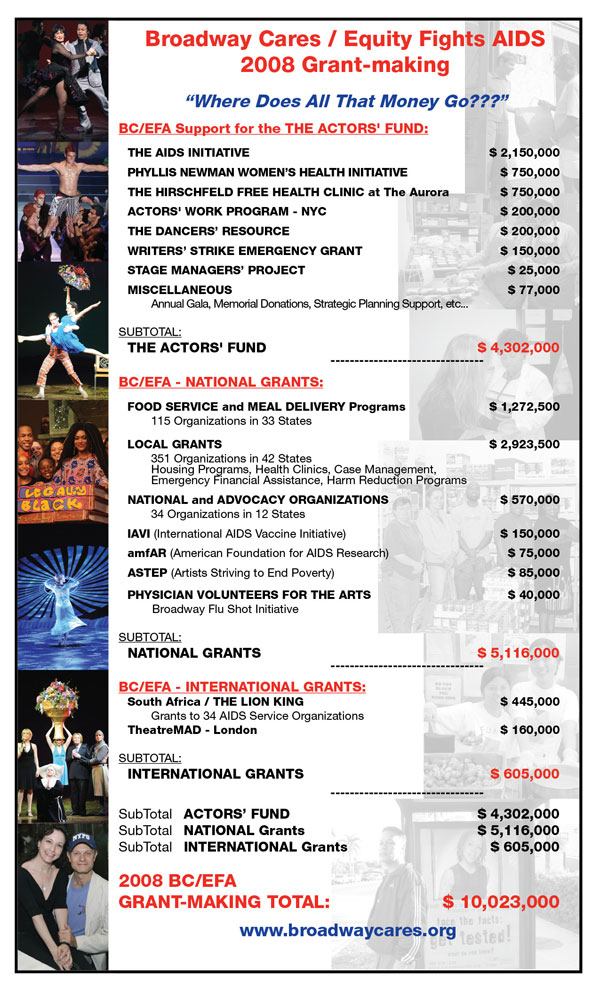 2007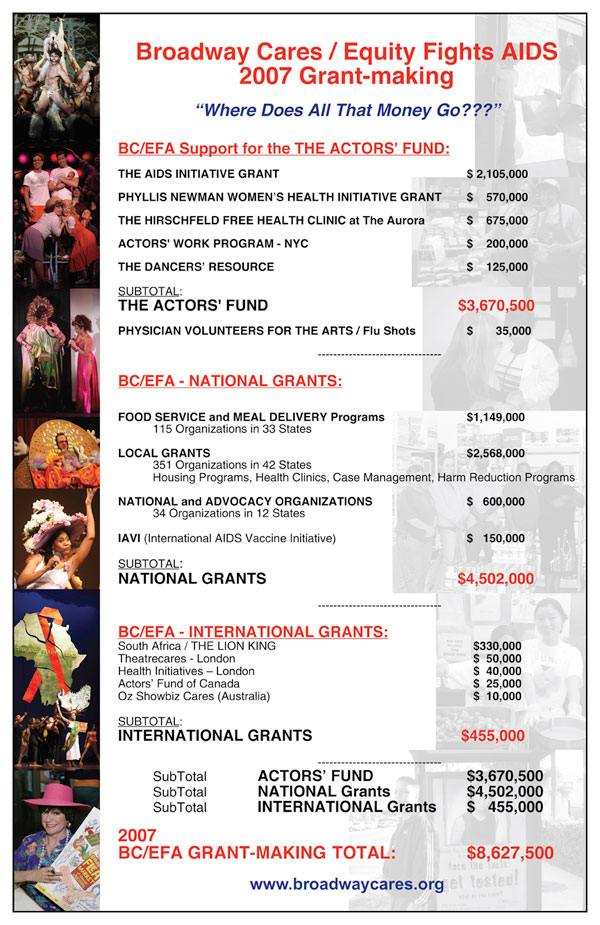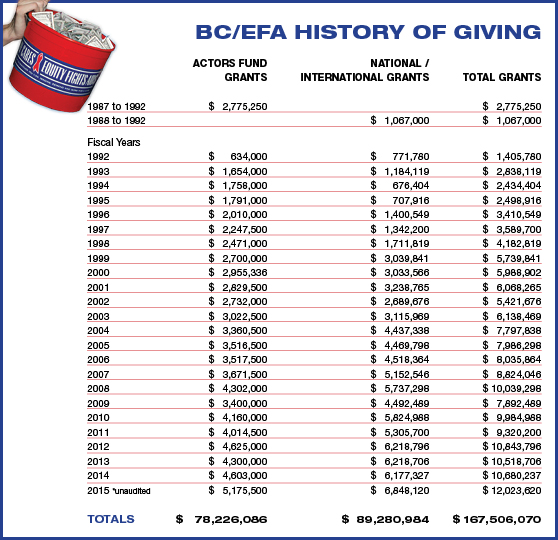 For information about the National Grants Program and to find out how eligible organizations can apply for a grant, call the BC/EFA office at 212.840.0770 or email your request, including name of organization, contact name, address and phone number.