Denyce Graves Brings World-Class Opera to Intimate House Concert
Breathtaking vocals and a mesmerized audience filled a stunning New York City loft when celebrated mezzo-soprano Denyce Graves launched the 2019 Hamlen-Palm Series with an exclusive house concert on Thursday, January 31, 2019.
Graves has become most beloved to operatic audiences for her portrayals of the title roles in Carmen and Samson et Dalila. The New York Times hailed her return to the Metropolitan Opera stage last fall in Marnie as "riveting" and The Washington Post has described her as "almost too good to be true." Classical Action supporters were treated to the intimate concert in the home of hosts Simon Yates and Kevin Roon.
Joined by pianist Laura Ward, Graves opened the concert with flowing and enchanting performances of three Roger Quilter pieces, "Fair House of Joy," "Now Sleeps the Crimson Petal" and "Love's Philosophy." From the moment Graves began, her bold vocals had the audience spellbound.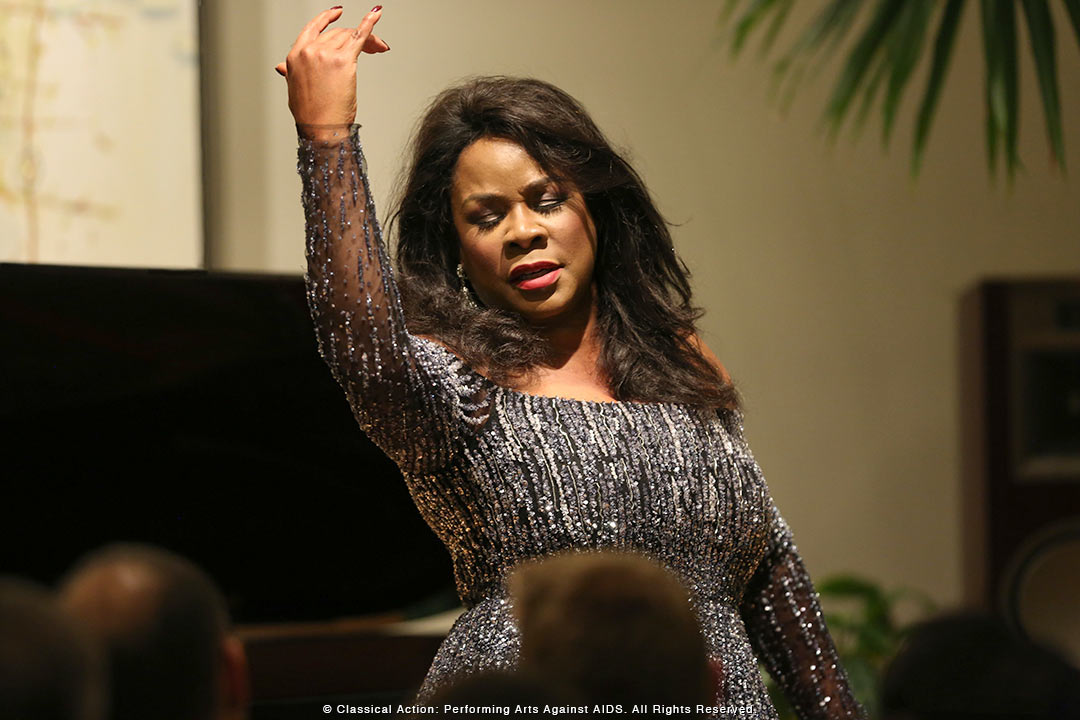 Graves continued with Manuel de Falla's "Siete Canciones Populares Españolas," a popular operatic series of allegorical folk songs. Graves' impressive acting chops expressively told stories with emotions ranging from love to despair, from playful to devastating.
Graves performed a rapturous medley of the George Gershwin classics "Someone to Watch Over Me," "Embraceable You" and "Somebody Loves Me." The medley was arranged by John Conahan.
In honor of Black History Month, which began the day after the concert, Graves performed three traditional spirituals. Her rich vocals shined in soulful renditions of "Swing Low, Sweet Chariot," "Deep River" and "Git on Board Little Children."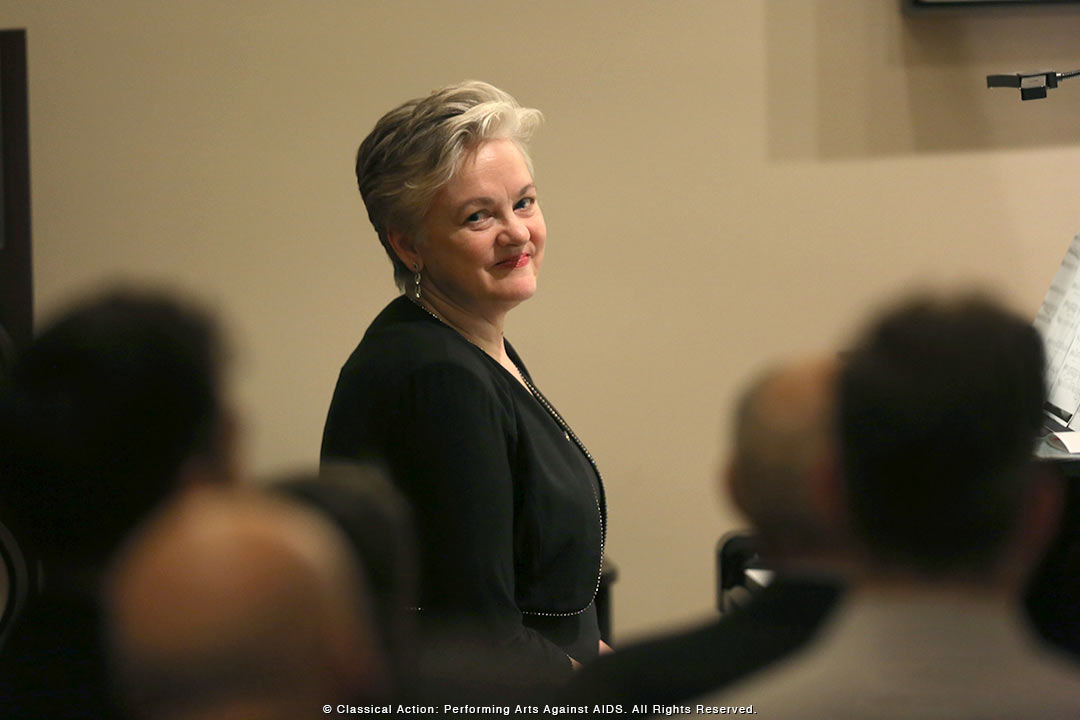 Closing out the evening, Graves shared an iconic piece from one of her most legendary roles, "Habanera" from Carmen. The audience buzzed when Ward played the song's first chords, and ultimately erupted with a standing ovation at the song's conclusion.
Graves returned for an encore of "Times Like This" from Lucky Stiff, which she dedicated to Jack, Yates and Roon's adorable dog. The song hilariously explained why women need the love and support of a dog over romance. The audience was delighted when Jack joined Graves during the evening's final standing ovation.
Graves' performance was the inaugural concert in the newly named Hamlen-Palm Series. The series was renamed from the Michael Palm Series in honor of Charles Hamlen, founding director of Classical Action, co-founder of what would become IMG Artists and artistic adviser to the Orchestra of St. Luke's. Hamlen passed away from leukemia on August 1, 2018.
The Hamlen-Palm Series is generously supported by the Michael Palm Foundation and The Hargrove Pierce Foundation.
Photos by Steve J. Sherman
Back to Top